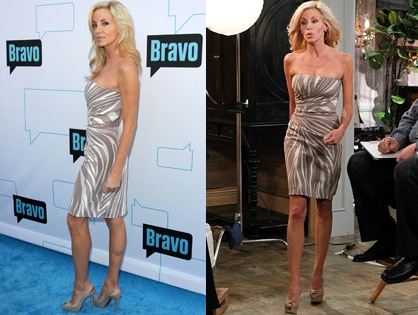 Who really cares? In this world of excess, at least Camille is being financially responsible and not running to the store to get a different dress for every occasion.
E!online
reported that the
Real Housewives of Beverly Hills
star showed up at two events (one this week and the other, another week) in the same dress. Oh, my! Call the Fashion Police!
Because Camille lives in a town where people
never
wear the same thing twice, Camille could be in a dilemma, hmmm? Well, at least we know she's not short on cash, as she received a giant divorce settlement from Kelsey Grammer!